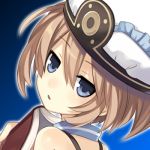 This user account status is Approved
This user has not added any information to their profile yet.
Member since: February 5th, 2023
Last seen: March 28th, 2023
75 creations uploaded, worth 227

0 creations rated, worth 0

0 comments given, worth 0

0 event categories attended, worth 0

Level 3 with a Total of 227

Needs 73

more to reach Level 4.
Personal information
I specialize (I'm using that word loosely) in car conversions. I've got a lot of work cut out for me cleaning up my old releases.

United States
Singleplayer, Car Creator
Purp XL, RC San, BossVolt, and plenty of customs
Jailhouse Rock, Rooftops 1- and many more
Skies of Arcadia, Sonic Adventure/2, Colin McRae DiRT 2- too many to list
Links & Contact