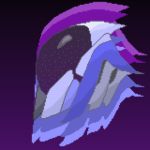 This user account status is Approved
This user has not added any information to their profile yet.
Member since: July 12th, 2021
Last seen: September 19th, 2023
49 creations uploaded, worth 396

20 creations rated, worth 20

7 comments given, worth 28

13 event categories attended, worth 295

Level 5 with a Total of 739

Needs 261

more to reach Level 6.
Personal information
Average furry that also hates furries for no reason xd, and a car creator for Re-Volt.

Argentina
Singleplayer, Multiplayer, Car Creator
Botanical Garden, Toytanic 1
Yakuza 0, Terraria, Borderlands 2, FlatOut 2, Spore, the entire TrackMania series
Links & Contact