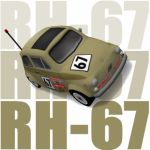 This user account status is Approved
This user has not added any information to their profile yet.
80 creations uploaded, worth 85

436 creations rated, worth 436

184 comments given, worth 368

8 event categories attended, worth 375

Level 6 with a Total of 1264

Needs 236

more to reach Level 7.
Personal information
Skin maker and racer. Can be hot headed at times, very occasionally so nowadays.

Brazil
Singleplayer, Multiplayer, Car Creator
Links & Contact