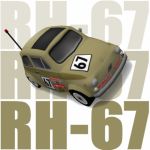 This user account status is Approved
This user has not added any information to their profile yet.
Member since: June 3rd, 2021
Last seen: Yesterday
91 creations uploaded, worth 108

660 creations rated, worth 660

268 comments given, worth 536

14 event categories attended, worth 495

Level 7 with a Total of 1799

Needs 701

more to reach Level 8.
Personal information
Skin maker and car creator.

Brazil
Singleplayer, Car Creator
Too many to count from. As far Originals go: Volken Turbo, Aquasonic, R6 turbo, Adeon, Toyeca.
Terraria, RVGL, PAYDAY 2, Horizon Chase Turbo, Racing Lagoon and more.
Links & Contact