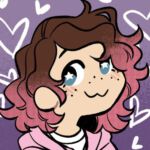 This user account status is Approved
This user has not added any information to their profile yet.
Member since: March 12th, 2021
Last seen: December 25th, 2022
3 creations uploaded, worth 3

13 creations rated, worth 13

0 comments given, worth 0

0 event categories attended, worth 0

Level 2 with a Total of 16

Needs 84

more to reach Level 3.
Personal information
Just a girl who loves raccoons and races on occasion, sometimes making a skin for one of the cars she likes.

Czech Republic
Singleplayer, Multiplayer
Adeon, Sprinter XL, but mostly Unicorn
Toytanic, Rooftops, and a whole lot of custom tracks!
Links & Contact