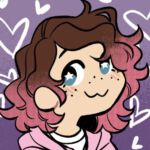 This user account status is Approved
This user has not added any information to their profile yet.
Just a girl who loves raccoons and races on occasion, sometimes making a skin for one of the cars she likes.
Additional Information
Singleplayer, Multiplayer
Adeon, Sprinter XL, but mostly Unicorn
Toytanic, Rooftops, and a whole lot of custom tracks!
Links & Contact