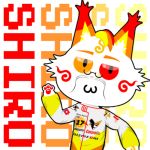 This user account status is Approved
This user has not added any information to their profile yet.
0 creations uploaded, worth 0

16 creations rated, worth 16

0 creations commented, worth 0

0 event categories attended, worth 0

Level 2 with a Total of 16

Needs 84

more to reach Level 3.
Personal information
Revolt has been part of my life ever since first playing its 1999 PS1 release as a kid, much later on I discovered its vastly superior PC counterpart and, I've been hooked ever since! I've collected hundreds of cars and tracks over the years, and I'd like to start videoing/youtubing all of them! It'll be a long and difficult task, but it'll certainly be fun! I also hope to dip my paws into modding eventually, a lot to learn though...
Car Wishlist:
Citroen Saxo (2nd Facelift)
Fiat Panda (3rd Gen)
Mitsuoka Orochi (Is barely in any games whatsoever, needs more love!)
Links & Contact