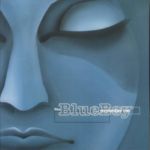 This user account status is Approved
This user has not added any information to their profile yet.
Member since: February 15th, 2022
Last seen: December 16th, 2022
1 creations uploaded, worth 3

525 creations rated, worth 525

66 comments given, worth 132

0 event categories attended, worth 0

Level 5 with a Total of 660

Needs 340

more to reach Level 6.
Personal information
I like playtesting cars in singleplayer and writing reviews of them. Please keep in mind that I'm no master of driving in RV, and that everything I write is completely subjective and based on my experiences with assets.

Poland
Singleplayer, Multiplayer, Car Creator
Rookie: Albatross GT, Panorama; Amateur: Koin Karp, Silvarooky, Splat E; Advanced: Micro Tache, Unicorn; Semi-Pro: Aeromaster, Dragoon, Middle5, Speed Balancer; Pro: BanKing, Drome Champ, Insidious Amoeba, Puma
Toys in the Hood 1, Ghost Town 2, Quake!, PetroVolt, Game Room 2, Jimsonweeds Speedway, Market Mayhem, Spaceship
Links & Contact