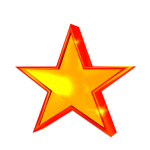 This user account status is Approved
This user has not added any information to their profile yet.
Member since: March 24th, 2021
Last seen: Yesterday
32 creations uploaded, worth 296

2560 creations rated, worth 2560

134 comments given, worth 536

11 event categories attended, worth 530

Level 8 with a Total of 3922

Needs 1078

more to reach Level 9.
Personal information
Hello Re-Volter! You can see most of my tracks here. Also soon there will be cars and skins. Maybe something else :3
My Re-Volt history (:
2013: Played Re-Volt 2.
2014: I left the game.
2017: Back in Re-Volt (PC version).
2017: I had fun playing 20 lap tracks (Stock) .
2018: Made Lego tracks for myself (without MIG).
2019: Played custom tracks, tested a lot.
2020: I started playing RVGL.
2020: Started creating tracks with MIG. Uploaded the first track.
2020: Created a YouTube channel.
2021: Joined Discord and started playing online.
2021: I started learning to Blender. I delved into MIG.
2022: Learned to Blender well, started making cars.
2022: I started learning to Krita.
2022: Made my first skin (in Krita).
2022: Uploaded my first car.
2023: Started to host races
That's all for now ;3 Thanks for reading!

Russia
Singleplayer, Multiplayer, Car Creator, Track Creator
There are many of them too
Re-Volt, Escape The Backrooms, Hot Wheels Unleashed, Microsoft Flight Simulator 2020, GTA 5, Portal 2, Pocket Cars
Music, 3D modeling, Photo and Video Editing, Cycling (;
Links & Contact