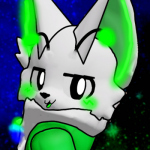 This user account status is Approved
This user has not added any information to their profile yet.
0 creations uploaded, worth 0

44 creations rated, worth 44

33 comments given, worth 66

0 event categories attended, worth 0

Level 3 with a Total of 110

Needs 190

more to reach Level 4.
Personal information
Repainter And Owner of the infamous X-Coonicater.
And btw if They play That Doggone
C A T C H Y S O N G , I'll be Monke...
I like dat meme lol

Puerto Rico
Singleplayer, Multiplayer, Car Creator
Toyeca, Humma, AMW, Cougar, Skarlet, Battaglia, Any Kind Of Ford Mustang, X-Coonicater, etc.
Cliffside Court, Toy World EX, Downhill Jam (thug2), Rally ZX SS 2, etc.
Links & Contact