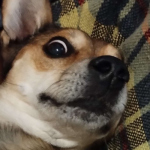 This user account status is Approved
This user has not added any information to their profile yet.
Member since: March 11th, 2021
Last seen: January 26th, 2023
25 creations uploaded, worth 71

334 creations rated, worth 334

15 comments given, worth 30

10 event categories attended, worth 410

Level 5 with a Total of 845

Needs 155

more to reach Level 6.
Personal information

Argentina
Singleplayer, Multiplayer, Car Creator
RC Bandit, Rotor, Patriot, Trundle Buster, Locker.
Links & Contact