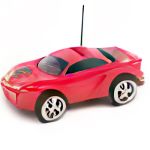 This user account status is Approved
This user has not added any information to their profile yet.
Member since: March 12th, 2021
Last seen: May 28th, 2023
4 creations uploaded, worth 20

67 creations rated, worth 67

4 comments given, worth 8

0 event categories attended, worth 0

Level 2 with a Total of 95

Needs 5

more to reach Level 3.
Personal information
Played revolt since 2017, took a brief break in 2019, came back in 2021, tried making lego maps during that time (failed miserably) before beginning to Rate/Review maps in 2023.
when i review a map, i choose the following settings:
car - Evil Weasel (balanced car)
Laps - 3
Cars - 8
Links & Contact