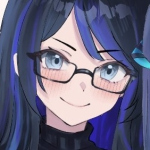 This user account status is Approved
This user has not added any information to their profile yet.
Member since: March 11th, 2021
Last seen: Yesterday
5 creations uploaded, worth 32

47 creations rated, worth 47

12 comments given, worth 48

4 event categories attended, worth 230

Level 4 with a Total of 357

Needs 243

more to reach Level 5.
Personal information
Administrator and Custom Content Pack Management for Re-Volt America, you can find us in our website https://rva.lat/play
I can't really remember when was the first time I started to play Re-Volt, I guess it was around 2010, in an age when all-in-one DVDs were a thing and sometimes those included some lightweight games, here's where I discovered Re-Volt for the first time.

Colombia
Emperor, Teacee, Outlaw, Steezy, Calcure
Subway 2, School's Out, Fairground, Spa-Volt 2 R, Jailhouse Rock
Links & Contact