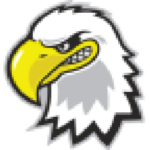 This user account status is Approved
This user has not added any information to their profile yet.
Member since: March 12th, 2021
Last seen: December 5th, 2023
73 creations uploaded, worth 808

13 creations rated, worth 13

0 comments given, worth 0

10 event categories attended, worth 360

Level 6 with a Total of 1181

Needs 319

more to reach Level 7.
Personal information
I'm a 17 year old creator. If you have any silly track or car ideas, i'm probably the one that'll make it for you lol
I enjoy long walks with Fulon X or Bendor.

Slovakia
Singleplayer, Multiplayer, Car Creator, Track Creator
Links & Contact