November 4th, 2022 – Hello, Re-Volters!
People had the chance to vote on their favourite Re-Volt World Spooktober 2022 entries for about one week. Now it's time to reveal the winners! Thanks to everyone who contributed to the voting process. Every person had the possibility, to "like" and/or "love" the creations. Every "like" was worth one point, and every "love" two points.
Important Information: We found some suspicious abnormalities while compiling the results. Do avoid a possible vote manipulation the votes of 7 users who joined the Re-Volt World Discord server since the voting has started was not included in the final results.
After summing up all the votes, this are the results:
Category "Track"
Place 1: With 65 points – Appalachian RC by Kiwi
Place 2: With 56 points – Country Halloween by rodik (Co-author: Chris)
Place 3: With 54 points – Spooky Super Special Stage by Keyran
Category "Car"
Place 1: With 77 points – Mossive by Paperman
Place 2: With 63 points – Prototesla lib-FX77 by Xarc
Place 3: With 52 points – Experiment Octagon by shara–
Category "Skin"
Place 1: With 67 points – for Pest Control by FK 02
Place 2: With 65 points – for Megalodon XL by Paperman
Place 3: With 62 points – for Stinger by Fenrir
Congratulations to the winners!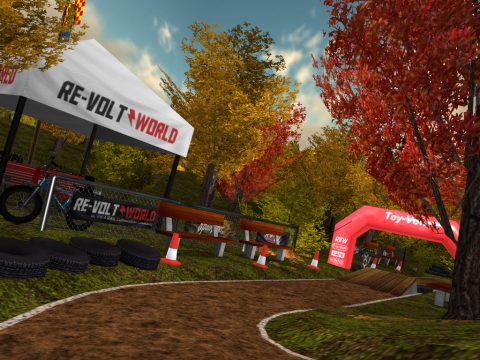 Appalachian RC by Kiwi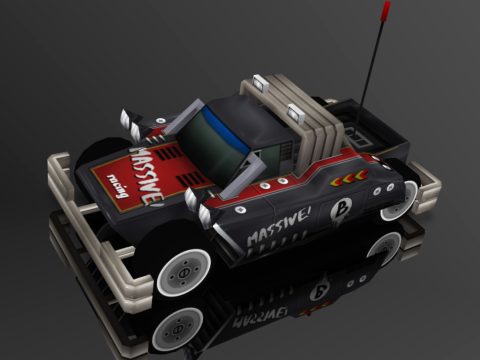 Mossive by Paperman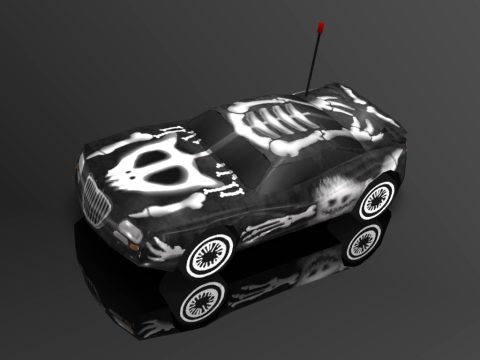 for Pest Control by FK 02
Here are the overall results:
Category "Track":
Appalachian RC by Kiwi – 65 Points
Country Halloween by rodik (Co-author: Chris) – 56 Points
Spooky Super Special Stage by Keyran – 54 Points
Autumn Overpass by Paperman – 43 Points
Category "Car":
Mossive by Paperman – 77 Points
Prototesla lib-FX77 by Xarc – 63 Points
Experiment Octagon by shara– – 52 Points
Truckenstein by Ghoster – 49 Points
Gravel Master by Flo – 48 Points
Survivor by Brotato The Badass Spud – 47 Points
Mostriciattolo by burner94 – 47 Points
Sam by rodik (Co-author: Paperman) – 40 Points
RV Postal by LivingWithGames – 33 Points
Panga TriCk by GG – 27 Points
Category "Skin":
for Pest Control by FK 02 – 67 Points
for Megalodon XL by Paperman – 65 Points
for Stinger by Fenrir – 62 Points
for Cintach by Durtvan – 57 Points
for Accla 80 by Flo – 53 Points
for Redhead by Xarc – 53 Points
for Victoria by rodik – 52 Points
for Redhead by Brotato The Badass Spud – 49 Points
for Vixen by Tubers – 38 Points
for Celiod by LivingWithGames – 38 Points
for Aquasonic by CapitaineSZM – 36 Points
for Skarlet by polarfox_cw – 30 Points
for Alice by Kampan – 28 Points
for Misterio by actualtoaster – 22 Points
for Gallardo S. LP570-4 by Re-Volted Zipper – 19 Points