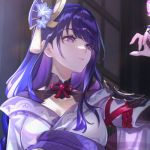 This user account status is Approved
This user has not added any information to their profile yet.
Member since: November 6th, 2022
Last seen: Today
0 creations uploaded, worth 0

5 creations rated, worth 5

3 comments given, worth 6

1 event categories attended, worth 10

Level 2 with a Total of 21

Needs 79

more to reach Level 3.
Personal information
idk what to write in here ...

Vietnam
Singleplayer, Multiplayer
Dr.Grudge, Adeon, Toyeca, Strax, Stars Crab, XM250, Skarlet, Acclaim GT (fav car), Allbatros GT, ...
Wormhole, 8 Track, blah blah and many diff track ...
Roblox (when boring), Osu (not often)
Links & Contact