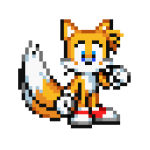 This user account status is Approved
This track needs some serious optimization, on my computer this track runs at 10 fps MAX with lowest graphics settings, lowest resolution and in practice mode. Like why is there collision on parts of the track you can't normally access? And why are the skybox textures so large?
Why did you change the AI car rating from 'Semi-Pro and Pro' to just 'all Super Pro'? Super Pros IMO are too powerful and the lap counts are very high because of that, and i don't like it. And also i can't compete with AI super pros with my favorite car Thunder :(
Does this work on Win7 32-bit?