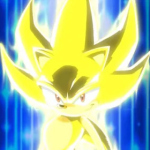 This user account status is Approved
This user has not added any information to their profile yet.
Member since: July 5th, 2023
Last seen: Yesterday
0 creations uploaded, worth 0

26 creations rated, worth 26

3 comments given, worth 12

2 event categories attended, worth 100

Level 3 with a Total of 138

Needs 162

more to reach Level 4.
Personal information

Romania
Singleplayer, Multiplayer, Track Creator
Rinne, Hydro Flame, Serrate Humma RC Bandit Sturm Sunset Light Flatter 4V
Rooftops 1,2 Museum 1,2,EX SuperMarket 1,2 Toy world 1,3 Toys in the hood 2,4, Ghost Town 2R Downtown Battle Fairground 2
Pokemon Showdown is the best game of all time.
Links & Contact