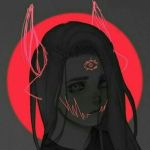 This user account status is Approved
This user has not added any information to their profile yet.
Member since: July 2nd, 2022
Last seen: September 24th, 2023
0 creations uploaded, worth 0

104 creations rated, worth 104

9 comments given, worth 36

2 event categories attended, worth 20

Level 3 with a Total of 160

Needs 140

more to reach Level 4.
Personal information
24 yo RV player.
Played the game for the first time when I was 5 yo.
Mostly focused on Time Trials & competitive events, I also like finding practice stars (don't like the stunt arena that much).
Maybe I will create a track/car in the future, who knows...
Take care and smile often!

Poland
Singleplayer, Multiplayer
Phat Slug / Crazy Pat / Eatium / Emilia / Mirage / Bendor / Panga TC / Emperor / Touga / Cintach / Mean Streak / Toyeca / Power Loader / La Rossa / Nakajima / Napalm / Yinisa
Rooftops 1 / Game Room 2 / Castle 2 / Ghost Town 2 / Grisville / Helios / Hospital 1 & 2 / Jailhouse Rock / Museum 2 / PetroVolt / Quake! / School's Out 1 & 2 / Venice / Spa-Volt 1 & 2 / Toytanic 1 / Fairground 2
Re-Volt / Dungeon Keeper / AOE III (Normal and DE) / Code Vein / Days Gone
Links & Contact