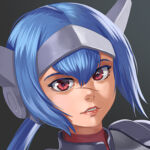 This user account status is Approved
This user has not added any information to their profile yet.
3 creations uploaded, worth 11

54 creations rated, worth 54

19 commented given, worth 38

1 event categories attended, worth 75

Level 3 with a Total of 178

Needs 122

more to reach Level 4.
Personal information

Italy
Super Pro: Cambold R, Sentaro XL, Commandine. | Pro: Probe-24, G3X, TT Raider. | Semi Pro: Acclaim GT, Mambra, RC Erra. | Advanced: Le Pastel, Alice, Stunna. | Amateur: Frograph, Kyarus, Flatter 4V. | Rookie: Kanberra Kruiser, Harvester, Rebound 4x4. | Toyeca: Toyeca.
Links & Contact