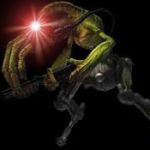 This user account status is Approved
This user has not added any information to their profile yet.
Member since: March 9th, 2023
Last seen: Yesterday
0 creations uploaded, worth 0

0 creations rated, worth 0

0 comments given, worth 0

0 event categories attended, worth 0

Level 1 with a Total of 0

Needs 10

more to reach Level 2.
Personal information
Daft sod who has been in love with Re-Volt for over 2 decades. Originally had the game on the PS one, but that didn't stop me from loving it.

United Kingdom
Toyeca, Adeon, Volken Turbo
Toys in the Hood 1, Toy World 1, Botanical Garden
Star Wars Battlefront II (2005), Battlefield 2, Re-Volt, Burnout Revenge, Hearts of Iron IV, Half-Life 1
Links & Contact