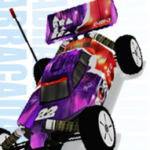 This user account status is Approved
This user has not added any information to their profile yet.
0 creations uploaded, worth 0

28 creations rated, worth 28

5 creations commented, worth 10

0 events attended, worth 0

Level 2 with a Total of 38 Kudos

Needs 62

more to reach Level 3.
Personal information
I've always played this game ... And every day I'm more surprised by the updates and the cars / circuits that we can put in to customize our game with our own style ...
The best there is in racing games today .....

Argentina
Volken Turbo, Aquasonic, Panga TC, Adeon, Zipper, Cougar, Toyeca, LA 54, Shocker, Splat, RG1, SNW 35, Abracadabra, Bed Bug, Fluore, Hurricane, Clasica, Nebula, Kyoki, Amlodd, Yuurei V8, Accla 80, Chimera TC, Vitesse,
Supermarket 1; Genghis Kastle; Rooftops; Stadvolt; Fairground 2
Links & Contact