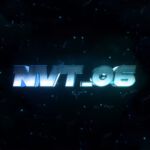 This user account status is Approved
This user has not added any information to their profile yet.
Member since: March 11th, 2021
Last seen: Today
12 creations uploaded, worth 31

122 creations rated, worth 122

7 comments given, worth 14

4 event categories attended, worth 85

Level 3 with a Total of 252

Needs 48

more to reach Level 4.
Personal information
I'm an Italian guy that loves cars, technology, 3D modeling and Re-Volt!
I started creating additional content for Re-Volt in early 2020, collaborating with Ionico for some repaints. After that year's summer holidays, I also began making remodels and converting some vehicles from other games (currently only from NFSHP). In early 2021, I created my first car completely from scratch, Pemto MK-II.
Oh, I also started an extreme track project, but it's not finished yet... I hope someday it will see the light!

Italy
Singleplayer, Car Creator
Toys In The Hood 1, Botanical Garden, School's Out! 2, PetroVolt
Assetto Corsa, Dirt Rally 2.0, Minecraft, almost every Need For Speed and every Gran Turismo
Links & Contact