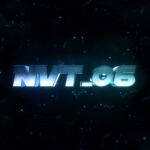 This user account status is Approved
This user has not added any information to their profile yet.
I'm an Italian guy that loves cars, technology, 3D modeling and Re-Volt!
I started creating additional content for Re-Volt in early 2020, collaborating with Ionico for some repaints. After that year's summer holidays, I also began making remodels and converting some vehicles from other games (currently only from NFSHP). In early 2021, I created my first car completely from scratch, Pemto MK-II.
Oh, I also started an extreme track project, but it's not finished yet... I hope someday it will see the light!
Additional Information
Singleplayer, Car Creator
Toys In The Hood 1, Botanical Garden, School's Out! 2, PetroVolt
Links & Contact