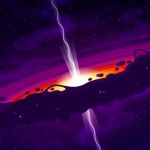 This user account status is Approved
This user has not added any information to their profile yet.
Member since: January 12th, 2023
Last seen: Yesterday
5 creations uploaded, worth 5

276 creations rated, worth 276

18 comments given, worth 36

0 event categories attended, worth 0

Level 4 with a Total of 317

Needs 283

more to reach Level 5.
Personal information
i make skins once in a while, maybe some custom cups? maybe… we will see.
i might start posting a bit frequently

United States
Stock: Adeon, Humma | Custom: Mongoose, Nitro M82, Whiplash, RPTR, D-Evil, Indy B, Golden Eye
Links & Contact