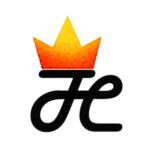 This user account status is Approved
This user has not added any information to their profile yet.
45 creations uploaded, worth 147

0 creations rated, worth 0

0 comments given, worth 0

0 event categories attended, worth 0

Level 3 with a Total of 147

Needs 153

more to reach Level 4.
Personal information
Just a random gamer who likes to try out different games...This one is special tho


India
Singleplayer, Car Creator, Track Creator
Dr. Grudge, Zipper, Adeon.
Toys In The Hood 2 , Petro-Volt, Metro-Volt, Holiday Camp, Jailhouse Rock, Spa-Volt.
Links & Contact