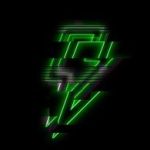 This user account status is Approved
This user has not added any information to their profile yet.
Member since: November 5th, 2022
Last seen: May 29th, 2023
0 creations uploaded, worth 0

1 creations rated, worth 1

1 comments given, worth 2

0 event categories attended, worth 0

Level 1 with a Total of 3

Needs 7

more to reach Level 2.
Personal information
Amateur Artist, Editor, Writter, and YouTuber. That's it.

Brazil
Singleplayer, Multiplayer, Car Creator
TrackManiaNF, Old Hot Wheels Games, Classic NFS Games, Freedom Planet, Honkai Impact,
Links & Contact