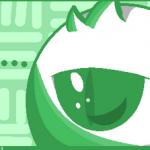 This user account status is Approved
This user has not added any information to their profile yet.
Member since: June 5th, 2022
Last seen: Yesterday
1 creations uploaded, worth 2

1265 creations rated, worth 1265

38 comments given, worth 76

7 event categories attended, worth 495

Level 7 with a Total of 1838

Needs 662

more to reach Level 8.
Personal information
Hi. My first touch to Re-Volt was at my friend's house 20 years ago. I remember Museum 1 being a super hard track and I don't think I never beat the game back then. About 10 years ago I downloaded the game and completed it for the first time. Soon after I completed all the cups with Phat Slug and then forgot about the game again. In 2021 I figured out that there is still an active community playing the game and from the first touch of RVGL I was hooked!
I enjoy competitiveness in all forms whether it is singleplayer or multiplayer. I hope we see each other on the track!

Finland
Singleplayer, Multiplayer
F1 2000, Colin McRae Rally 2.0 and 04, TOCA Race Driver 2 and 3, Grand Prix Legends, Platform Racing 2, Nitrome games, Worms Forts: Under Siege, Worms 4: Mayhem, Mario Kart DS and Wii, Undertale, Deltarune
Links & Contact