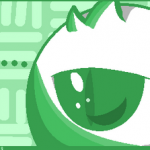 This user account status is Approved
This user has not added any information to their profile yet.
Member since: June 5th, 2022
Last seen: November 19th, 2023
4 creations uploaded, worth 40

1296 creations rated, worth 1296

64 comments given, worth 256

11 event categories attended, worth 740

Level 7 with a Total of 2332

Needs 168

more to reach Level 8.
Personal information
Hi. My first touch to Re-Volt was at my friend's house 20 years ago. I remember Museum 1 being a super hard track and I don't think I never beat the game back then. About 10 years ago I downloaded the game and completed it for the first time. Soon after I completed all the cups with Phat Slug and then forgot about the game again. In 2021 I figured out that there is still an active community playing the game and from the first touch of RVGL I was hooked!
I enjoy competitiveness in all forms whether it is singleplayer or multiplayer. I hope we see each other on the track!
Modifying my projects Re-Volt Hardcore and Re-Volt Morecore is strictly forbidden without contacting me.
My tracks are free to modify and redistribute as long as you credit the original creators but using them commercially is forbidden.

Finland
Singleplayer, Multiplayer, Track Creator
F1 2000, Colin McRae Rally 2.0 and 04, TOCA Race Driver 2 and 3, Grand Prix Legends, Platform Racing 2, Nitrome games, Worms Forts: Under Siege, Worms 4: Mayhem, Mario Kart DS and Wii, Undertale, Deltarune
Links & Contact