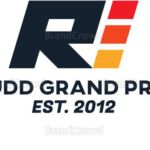 This user account status is Approved
This user has not added any information to their profile yet.
Member since: March 16th, 2021
Last seen: Today
0 creations uploaded, worth 0

58 creations rated, worth 58

84 comments given, worth 168

1 event categories attended, worth 10

Level 3 with a Total of 236

Needs 64

more to reach Level 4.
Personal information
Yes. I'm the guy painted KKC ElKarto some Mario Kart Skins. and the Guy who make some long, 1-cup Enduro race. like The Morvan GP I made today. as of Sept.2022. I tinker the AI Nodes to make them competitive and do faster laps from AI Node Edit Mode via MAKEITGOOD cheat. only for me to do that.

United States
Singleplayer, Multiplayer, Track Creator
Revolt (Duh), ModNation Racers, LittleBigPlanet Trilogy & Karting, Mario Kart Wii, Sonic Robo Blast 2 Kart, Idle Skilling, Sonic Generations, Hot Wheels Unleashed, Trackmania (United & Nations Forever & Trackmania 2 Collection), Need For Speed Hot Pursuit 2 (PS2 & PC), Need For Speed Hot Pursuit (2010), Burnout Revenge, Monster Hunter Rise, Super Smash Bro (Melee & Ultimate), Beat Hazard 1 & 2, Music Racer 1 & (2)000, Riff Racer, Audiosurf 1 & 2
Links & Contact