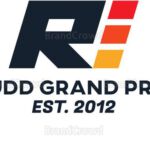 This user account status is Approved
This user has not added any information to their profile yet.
0 creations uploaded, worth 0

15 creations rated, worth 15

46 comments given, worth 92

0 event categories attended, worth 0

Level 3 with a Total of 107

Needs 193

more to reach Level 4.
Personal information
Yes. I'm the guy painted El Kart some Mario Kart Skins. and the Guy who make some long, 1-cup Enduro race. like The Morvan GP I made today.

United States
Singleplayer, Multiplayer, Track Creator
Links & Contact