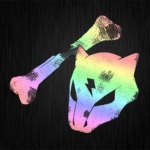 This user account status is Approved
This user has not added any information to their profile yet.
Member since: March 24th, 2021
Last seen: June 9th, 2023
0 creations uploaded, worth 0

74 creations rated, worth 74

7 comments given, worth 28

0 event categories attended, worth 0

Level 3 with a Total of 102

Needs 198

more to reach Level 4.
Personal information
Hi there, I'm LonelyMarowak!
Re-Volt was the first video game that I can remember playing when I was only four years old. I didn't know that there were mods available for this game until about 2007 (I was 10 years old) when I stumbled upon Re-Volt Zone (Tracks). After re-discovering my love for Re-Volt in 2020, I finally decided to create an account on Re-Volt World in 2021! However, don't expect too many mods from me, as I'm not very skilled at Blender at all. I could create a few basic skins for cars, but that's about it. For now, at least.

United States
Mouse, Bertha Ballistics, Toyeca, Col. Moss, Dr. Grudge
Toytanic, Toy World, Botanical Garden
Re-Volt, Pokémon, Sonic the Hedgehog, Super Mario, Rayman, Midtown Madness, Need for Speed
Links & Contact